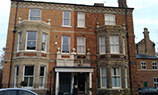 Cleaning
We offer a variety of modern cleaning systems, bringing the original features of a building back to life.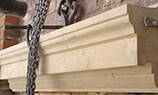 Masonry
Our skilled masons can replace eroding masonry with new stonework, replicating the contours of the original exactly.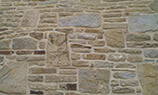 Pointing
We can sympathetically point your stone or brickwork to bring out the very best in your building.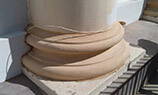 Stone Repairs
Our skilled workers can bring your stonework back to life and restore facades to their former glory.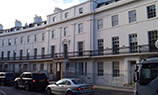 Gallery
View some of our latest domestic and commercial projects.
Testimonial
Building Restoration and Cleaning Leeds have worked at the Welbeck Estate for many years and have shown great respect and understanding of these old estate properties. The work has involved cleaning, re-pointing, stone repairs and new stone masonry.
I have always been very happy with the work and the manner in which this was undertaken and would have no hesitation in recommending them to other clients.
– David Hibbert
Services we offer include:
Stone, brick, terracotta, granite and concrete repairs and restoration
Specialist building cleaning including chemical cleaning, sandblasting, TORC and DOFF
Pointing including specialist lime mortar pointing
Stone carving and replacement
Crack stitching
Building, Restoration and Cleaning (Leeds) Ltd
provide a wealth of restoration and stone cleaning services. Having worked on many award-winning developments throughout the North of England we offer our professional services to residential, commercial, ecclesiastical and historic buildings.
We have completed works on many prestigious buildings throughout the north and frequently work on listed historical buildings, including The Corn Exchange, Leeds Art Gallery, Leeds University, Huddersfield Town Hall, Hull Theatre, The Grand Theatre Leeds, Wellbeck Abbey and Grantley Hall, as well as more contemporary and smaller properties.
As specialists in building restoration, cleaning and stone masonry our skilled workforce can restore, conserve, clean, repair and enhance the external facade of your building without compromising the integrity of your building. Whether it's an old or new building we can offer you the most cost-effective approach without compromising quality, using traditional and modern methods as appropriate.
We offer a full range of services to restore the exterior your property, including façade cleaning, using methods such as chemical cleaning, DOFF Steam Cleaning, TORC Blasting, sand blasting, nebulous spray cleaning, re pointing, including lime mortar pointing, stone repairs, stone masonry and crack stitching.
We can steam clean your façade, be it stone, brick, render or concrete, using the DOFF low pressure steam systems and are proud to be Stonehealth Ltd  accredited contractors. We can use the TORC blasting system which uses a calcium powder for a less detrimental form of blast cleaning. 
We employ experienced stonemasons to carve and fix all types of natural and artificial stone, specialising in both restoration and new build projects.