This is Fairfield Mill, in Huddersfield, West Yorkshire, a former textile mill. We were on site carrying out a variety of masonry works. There was significant erosion of the cornice, and corbels, due to a shallow stone gutter above.
We replaced the damaged or eroded corbels (as seen on the right) and worked alongside the guttering company to create a stone upstand on the front of the gutter to help prevent water running over the front.
Window cills were also replaced with new natural stone and the top sky facing side of some window cills were repaired, where laminating.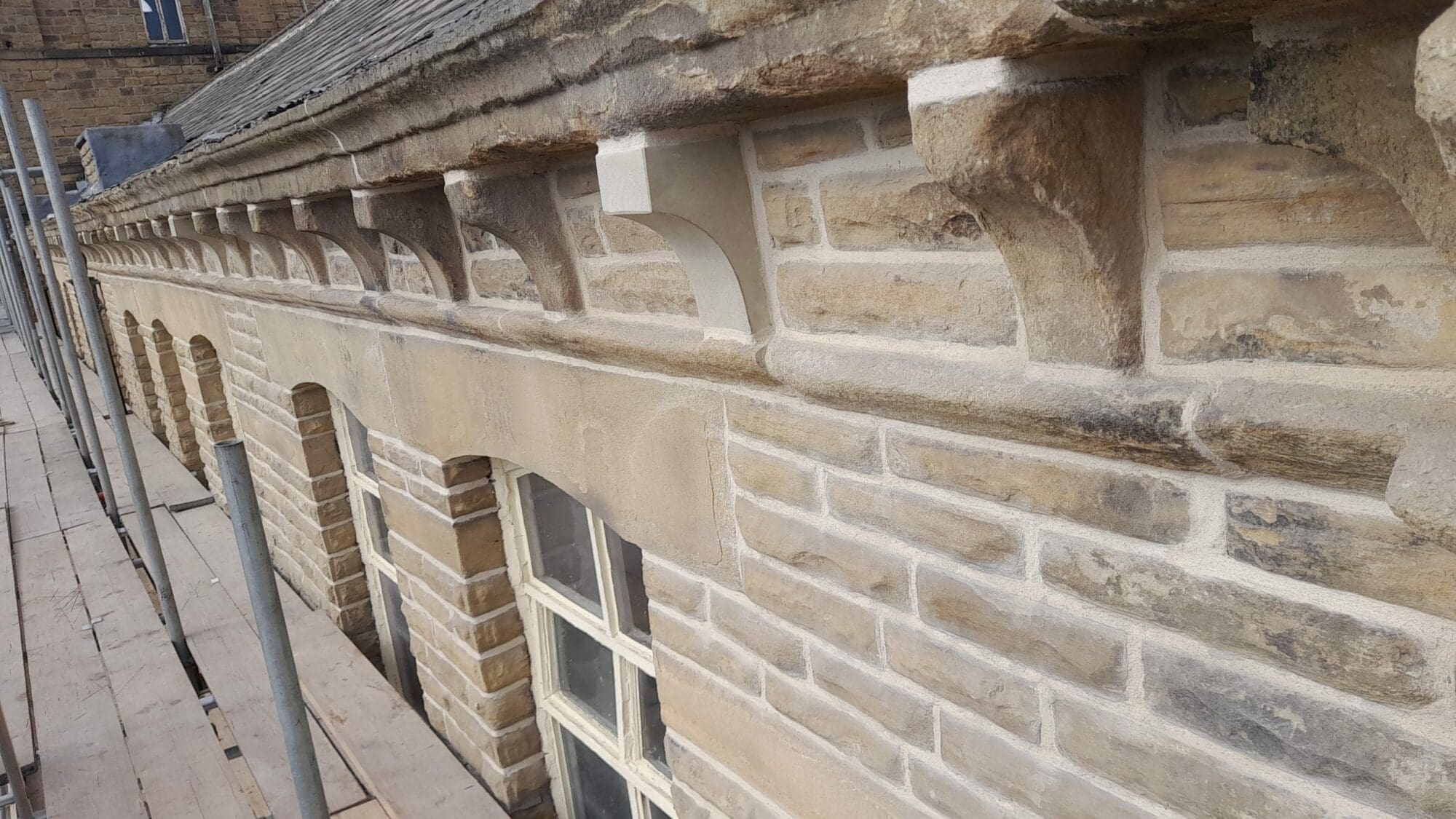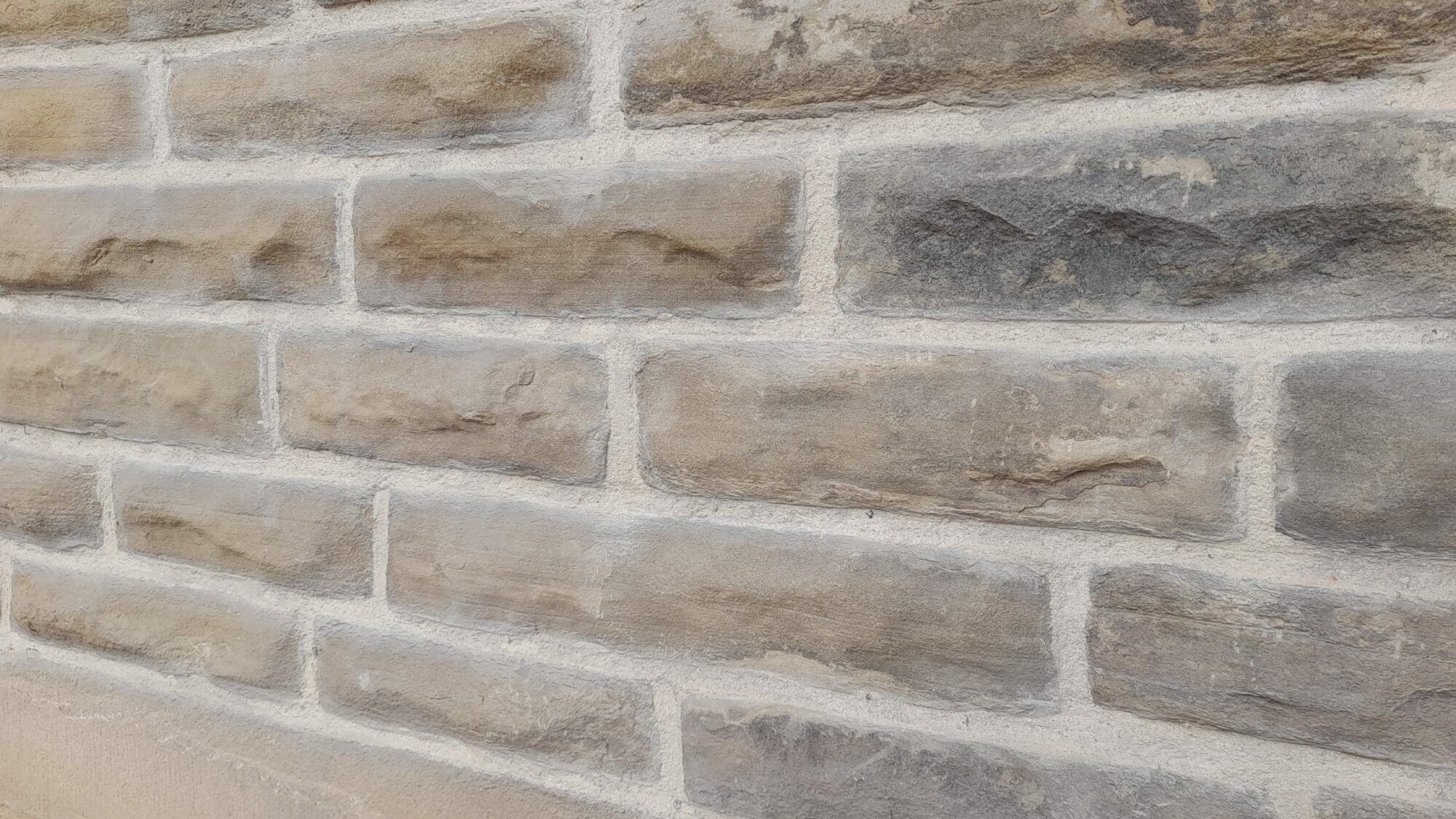 Areas of the Mill had previously been repointed with a cement mortar over the top of the original mortar. This was falling out onto the path below, causing quite a hazard to those beneath. We cut out this hard cement pointing and replaced it with a lime mortar mix, as can be seen to the left.
The stonework was treated afterwards with a coat of Stormdry Masonry Cream, a breathable water repellant, to protect the stonework and help reduce further erosion.
Please contact us via our ' Contact Us' tab if you are interested in having your property restored.
We will then be in touch to arrange a visit and to provide you with a free quotation.