Here is a period home, near Elland, in West Yorkshire, where we carried out a variety of works.
The full facade was chemically cleaned. Chemical cleaning gently cleans the surface of the stone. Sandblasting is abrasive and can remove the surface of the stone, whereas chemical cleaning leaves some of the character of the stone.
We also pointed the property with a lime mortar mix. We also carried out remedial stone repairs to the period architectural features, including around the portico shown on the left.
We can provide safe, fully boarded scaffolding with 2m lifts. It is always erected by reputable scaffolders.
A Scaff Tag will always be found on our scaffold, to help prevent working at height hazards and assuring everyone that it has been erected and tested by a qualified person.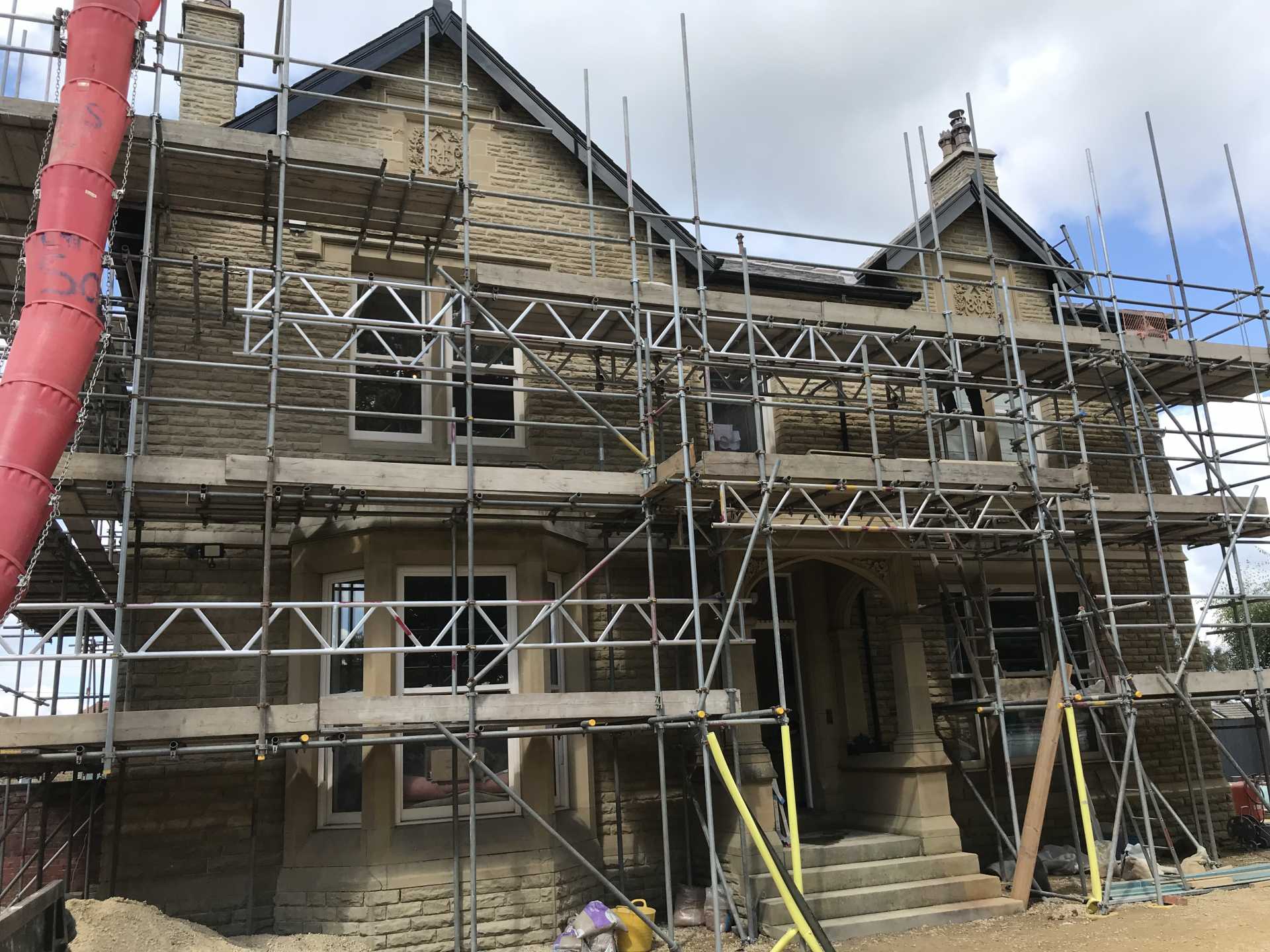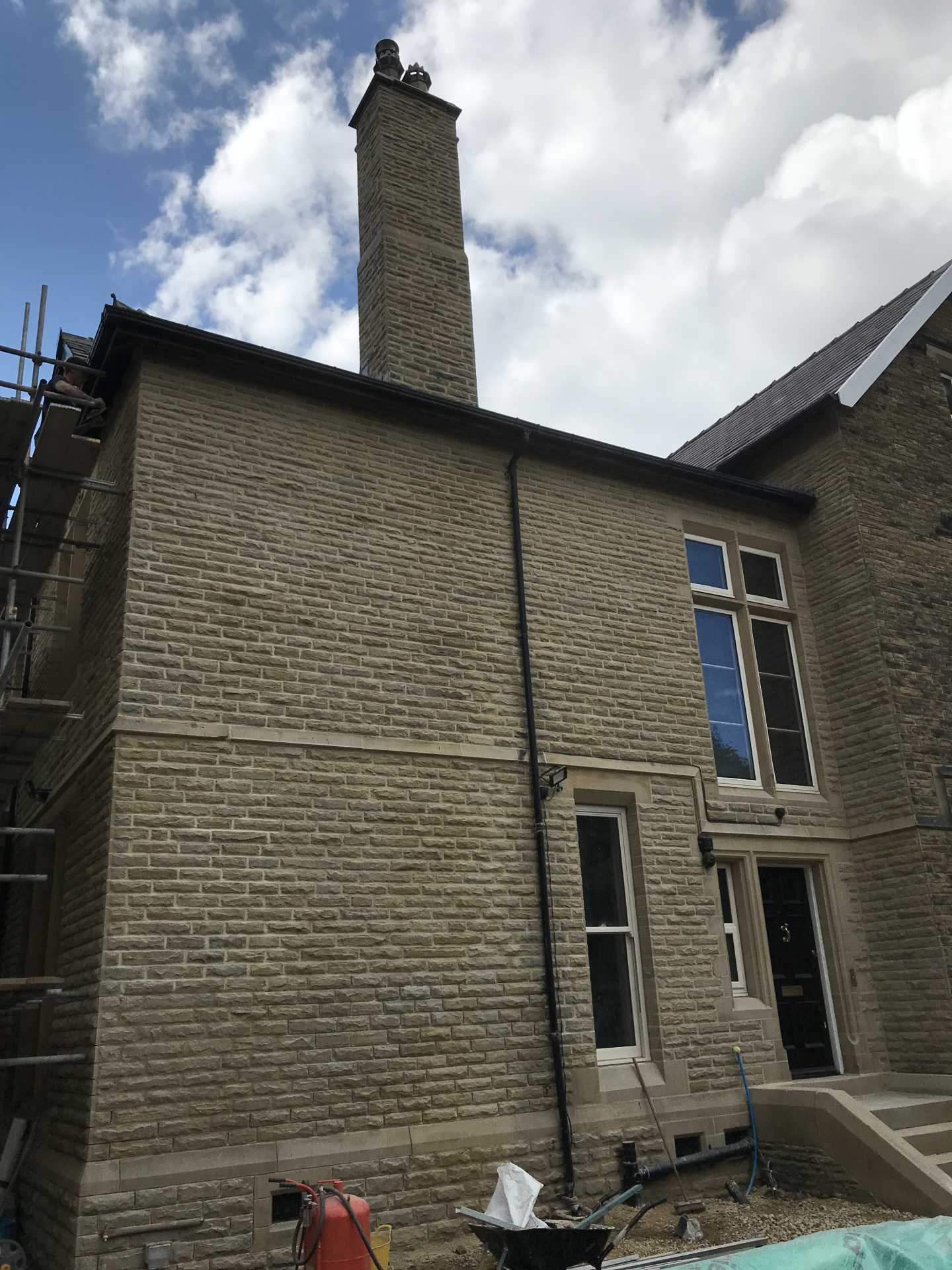 Pointing the full facade of a property really gives a sense of unity and brings out the very best in your period home.
Please contact us vis our ' Contact Us' tab if you are interested in having your period property restored.
We will then be in touch to arrange a visit and to provide you with a free quotation.