Above you can see these beautiful stone steps leading up to a period home in the Spa town of Harrogate.
The wall to the right, as you can see, was discoloured due to atmospheric staining and aging over time.
We chemically cleaned the wall to remove the discolouration and restore the stonework to its former glory.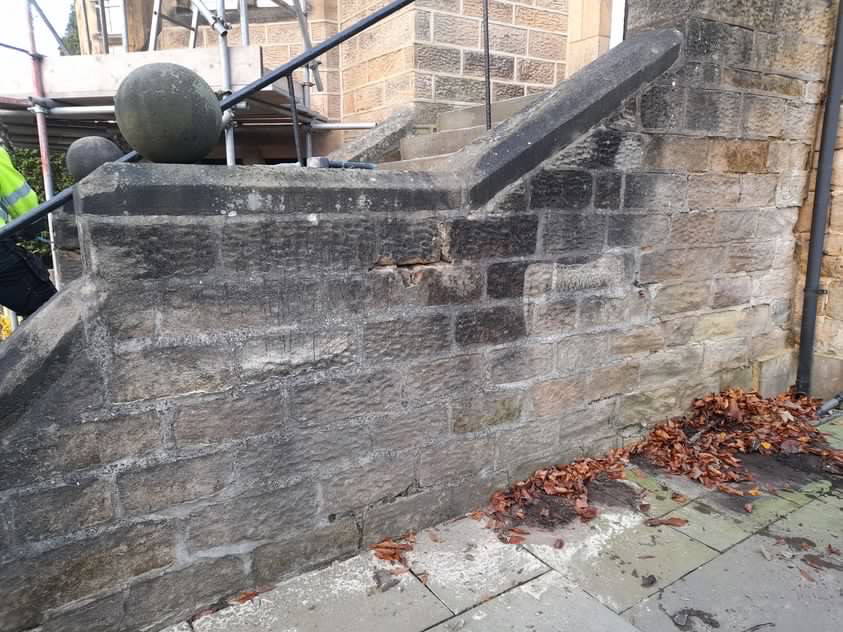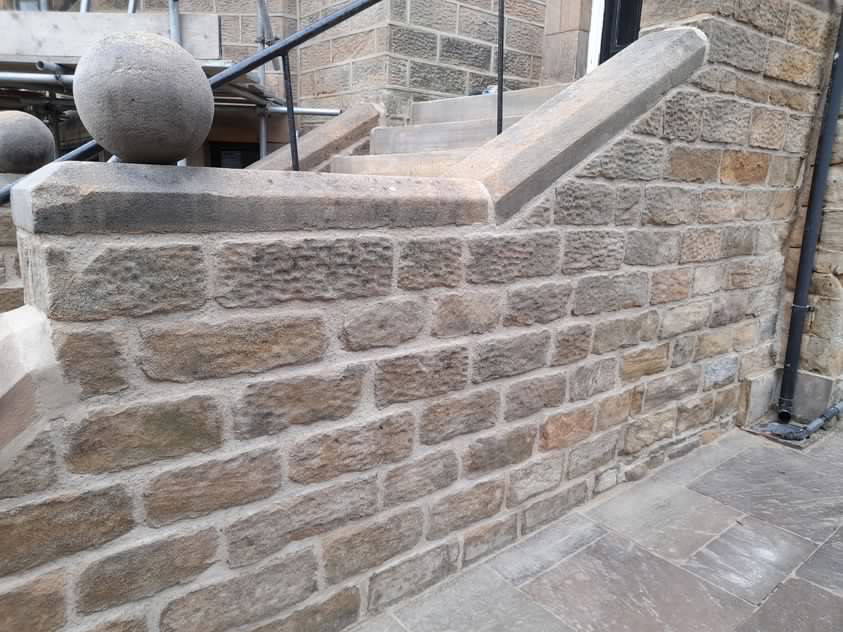 After chemically cleaning the wall, we carefully cut out the old pointing using a mechanical grinder, we then repointed back using a lime mortar mix, brushing to expose the aggregate in the mix. 
Lime mortar pointing is something we specialise in here at BRC so you can be assured of a great finish. 
Please contact us vis our 'Contact Us' tab if you are interested in our facade cleaning or pointing  services. 
We will then be in touch to arrange a visit and to provide you with a free quotation.