Here is a period home, near Ripon, in North Yorkshire, where we carried out a variety of works.
The full facade was chemically cleaned. Chemical cleaning gently cleans the surface of the brick without damaging the surface. Sandblasting, an abrasive action,  was used to remove paint from both the window cills and heads.
We also pointed the property with a lime mortar mix and carried out remedial brick repairs.
As you can see from the photograph above, both the cleaning and repointing have really transformed this period property's facade. To the right you can see the facade before our work took place. Quite a contrast.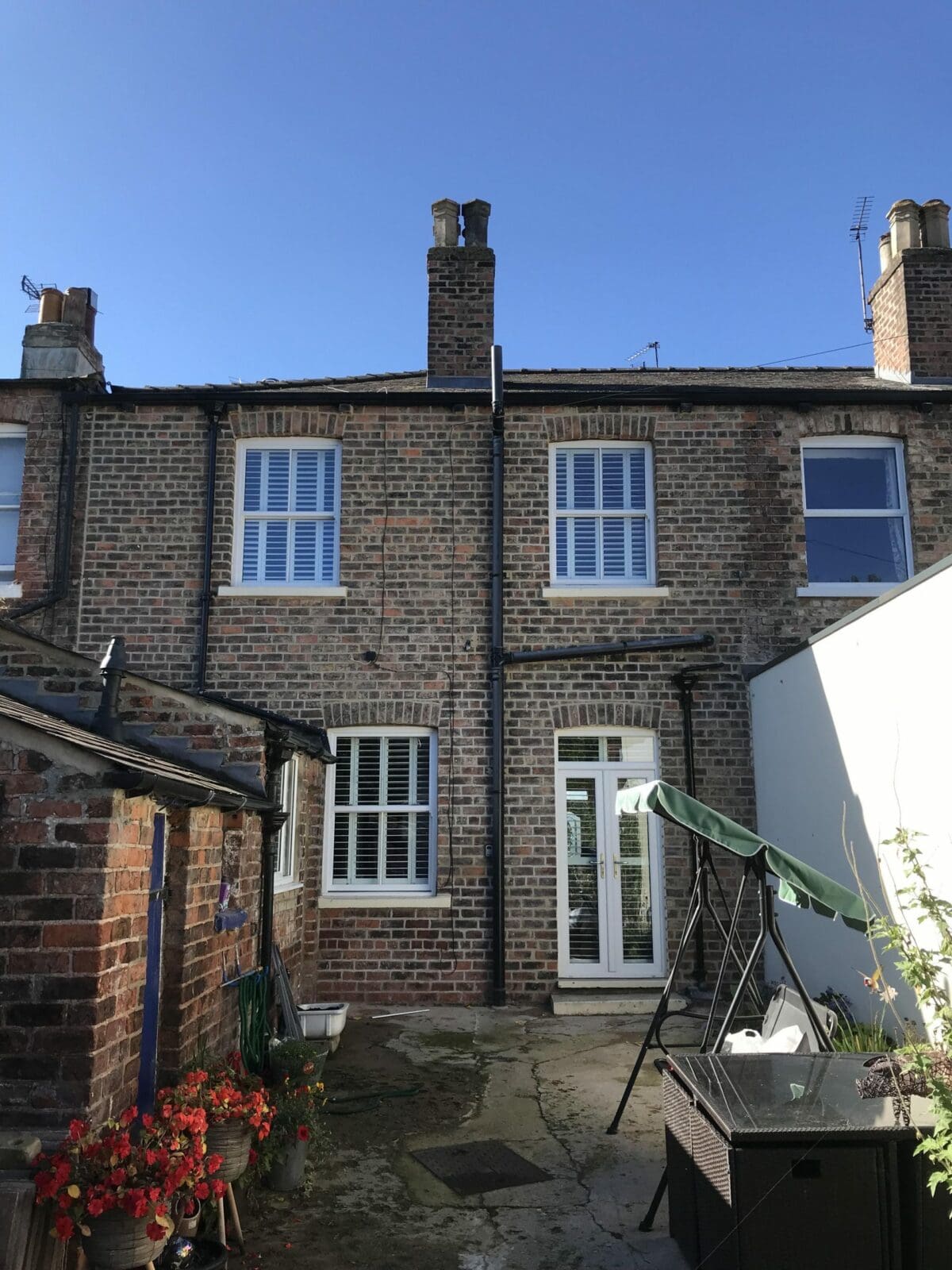 To the left is a photo of the rear of the property.
Pointing the full facade of a property really gives a sense of unity and brings out the very best in your period home.
Please contact us vis our ' Contact Us' tab if you are interested in having your period property restored.
We will then be in touch to arrange a visit and to provide you with a free quotation.