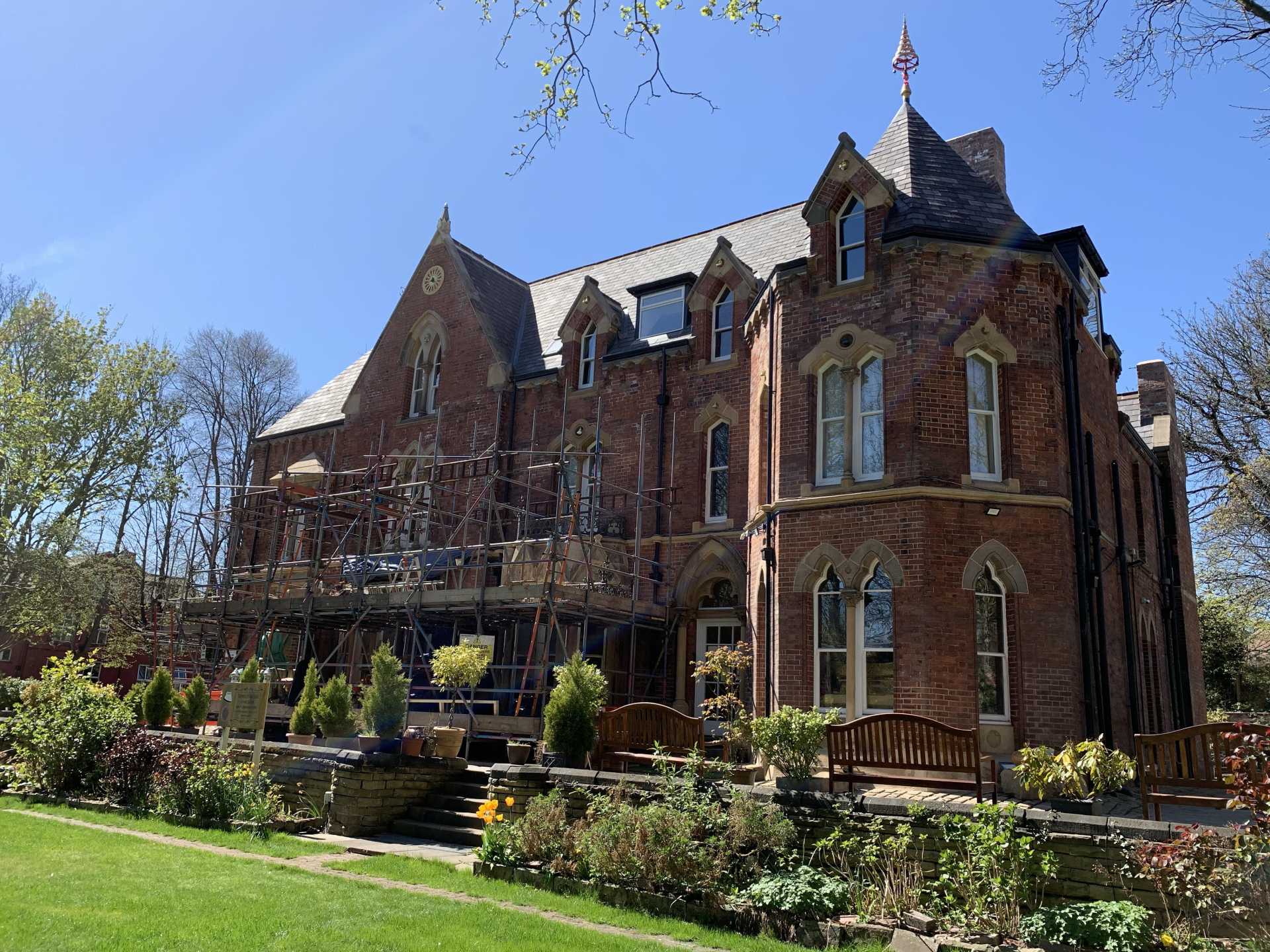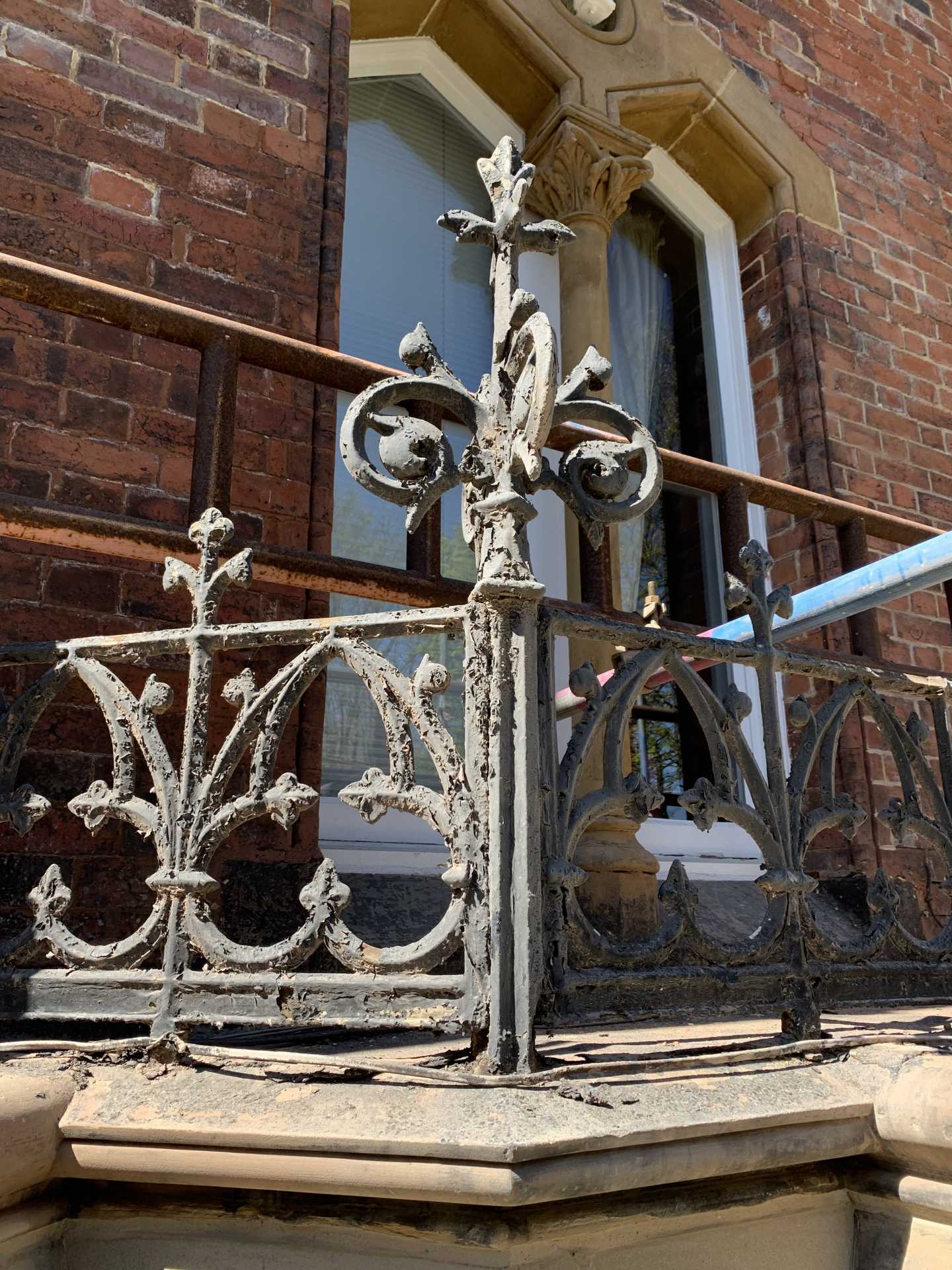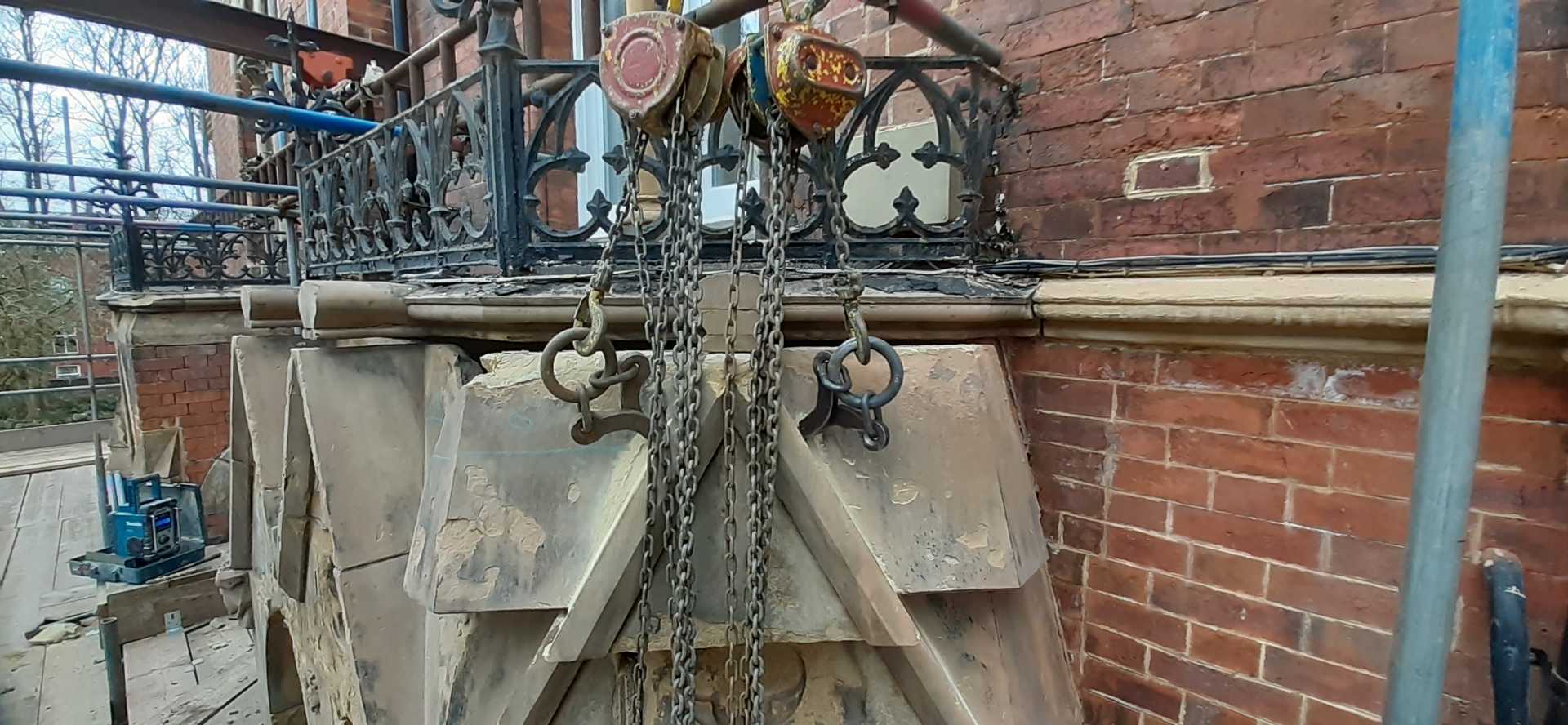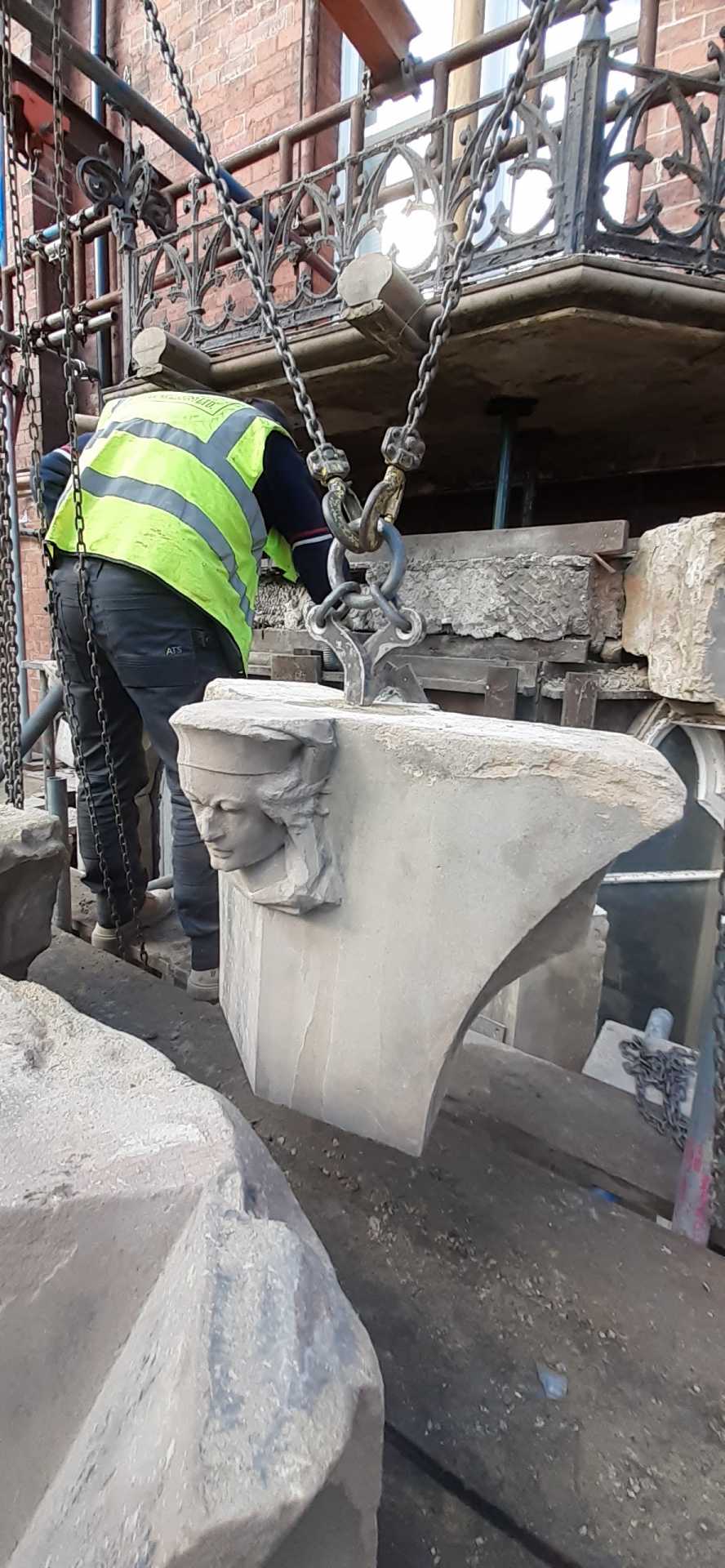 We recently worked at Wat Buddharam, a Buddhist temple, in Headingley, Leeds. 
Over the period of a few months we carried out various restoration works. Quite a little haven to work in . It was really tranquil tucked away from the hustle and bustle. A beautiful garden, especially good to enjoy the great weather in the Springtime.
Significant stone masonry works were carried out here.
Huge decorative stone bay windows were carefully dismantled, using a block and tackle to take the weight, and rebuilt back.
The ornate wrought iron railings were sandblasted to restore them to their former glory.