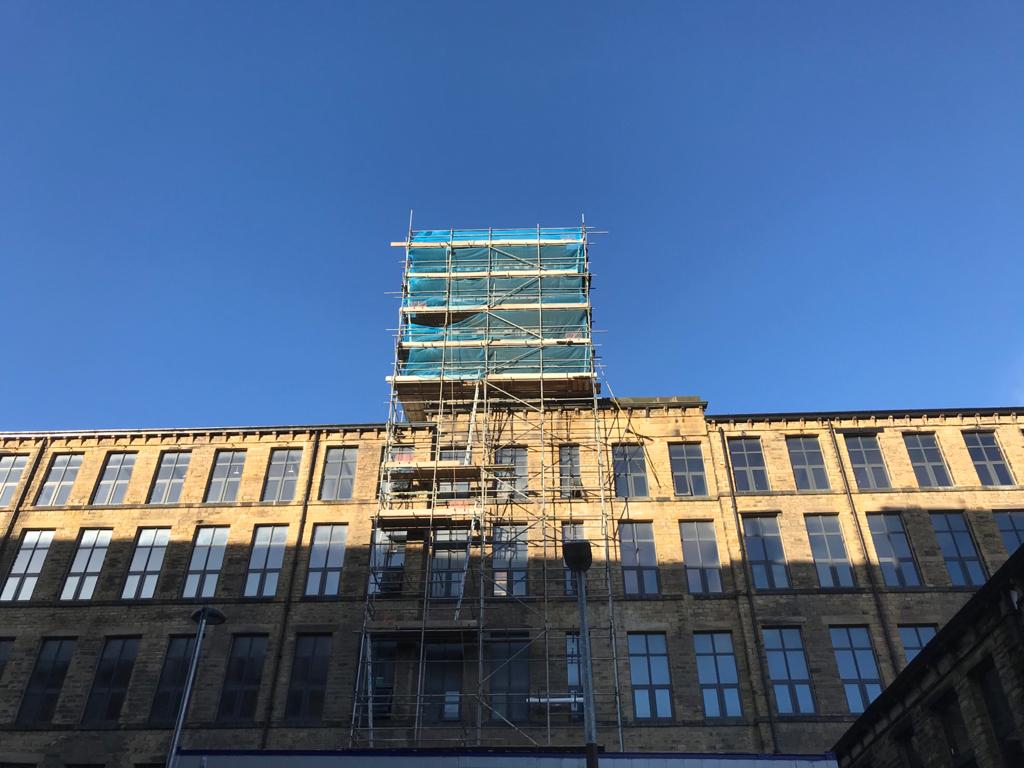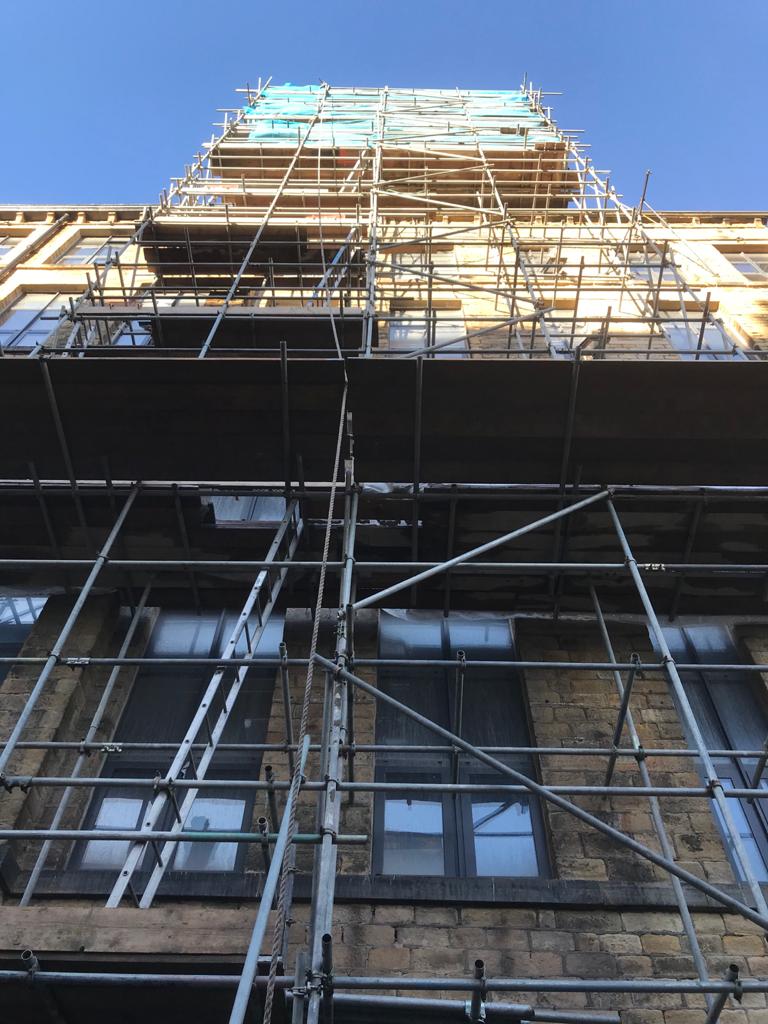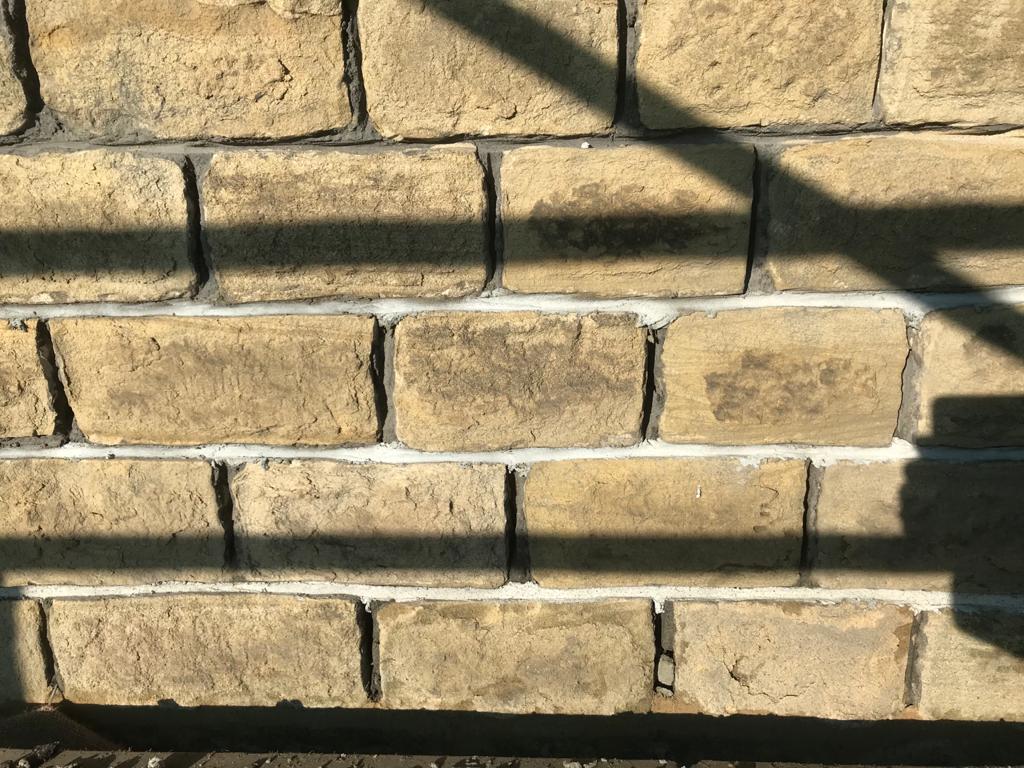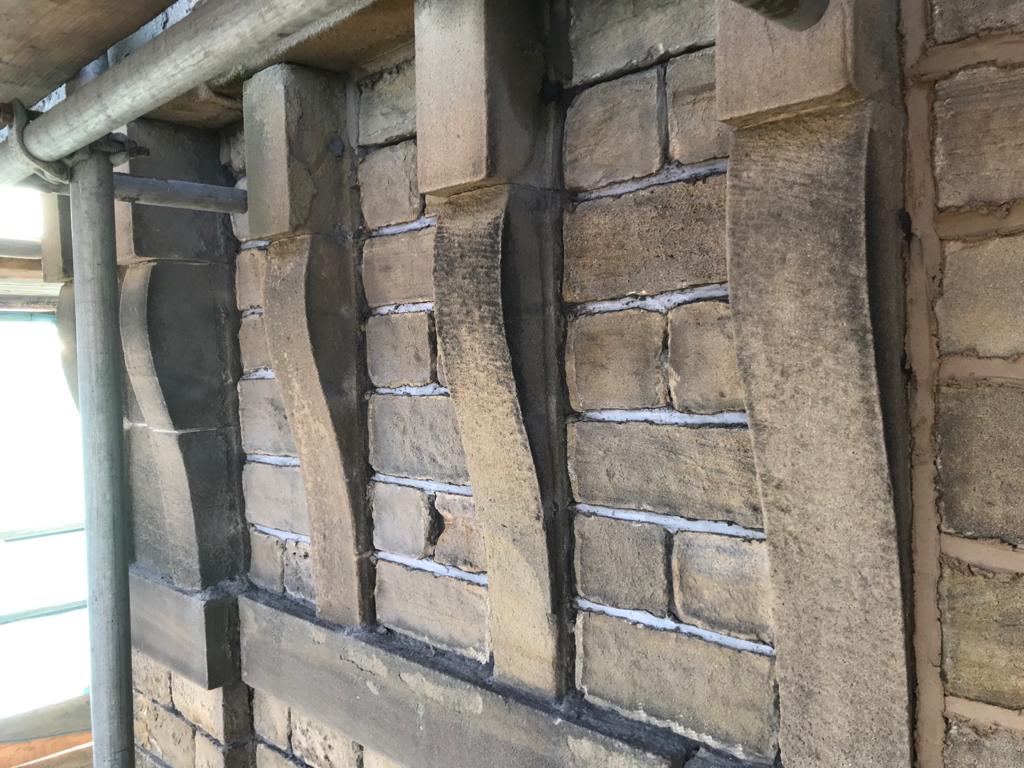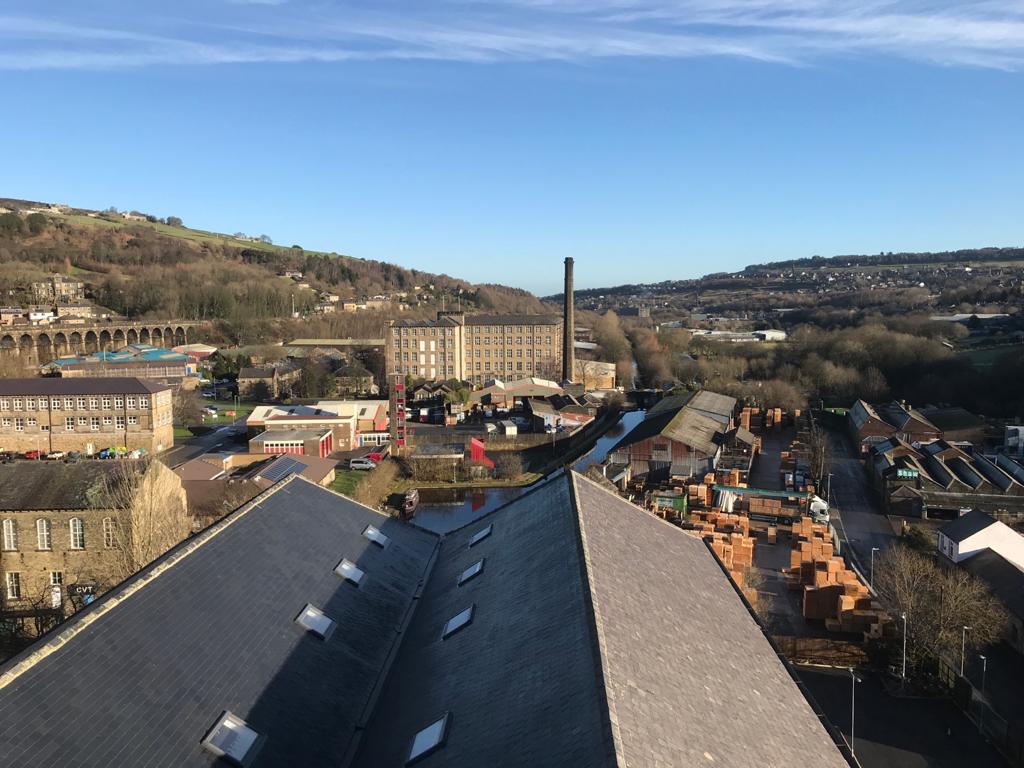 Globe Mills, in Slaithwaite, West Yorkshire, was established in 1887. It is a former worsted spinning mill. The mill itself is a five storey building, next to Huddersfield Narrow Canal. The redevelopment includes both residential and commercial spaces.
Our works were carried out on the Water Tower. The views from the top were amazing. Our extensive works on the Water Tower included: pointing, crack stitching and stone replacement. 
We formed a beam around the top of the tower. Bands of 3 helical bars were resin anchored into the bed joints to the full perimeter of the tower in two locations. Three bands at the parapet and three lower down to secure the tower and prevent further movement.
The corbels were drilled and pinned to secure them to the building.
On this occasion we worked for The Hartley Property Group.